Turn Numbers into Insights
Limelight goes beyond the abilities of spreadsheets, giving finance teams data integration, collaboration, and control.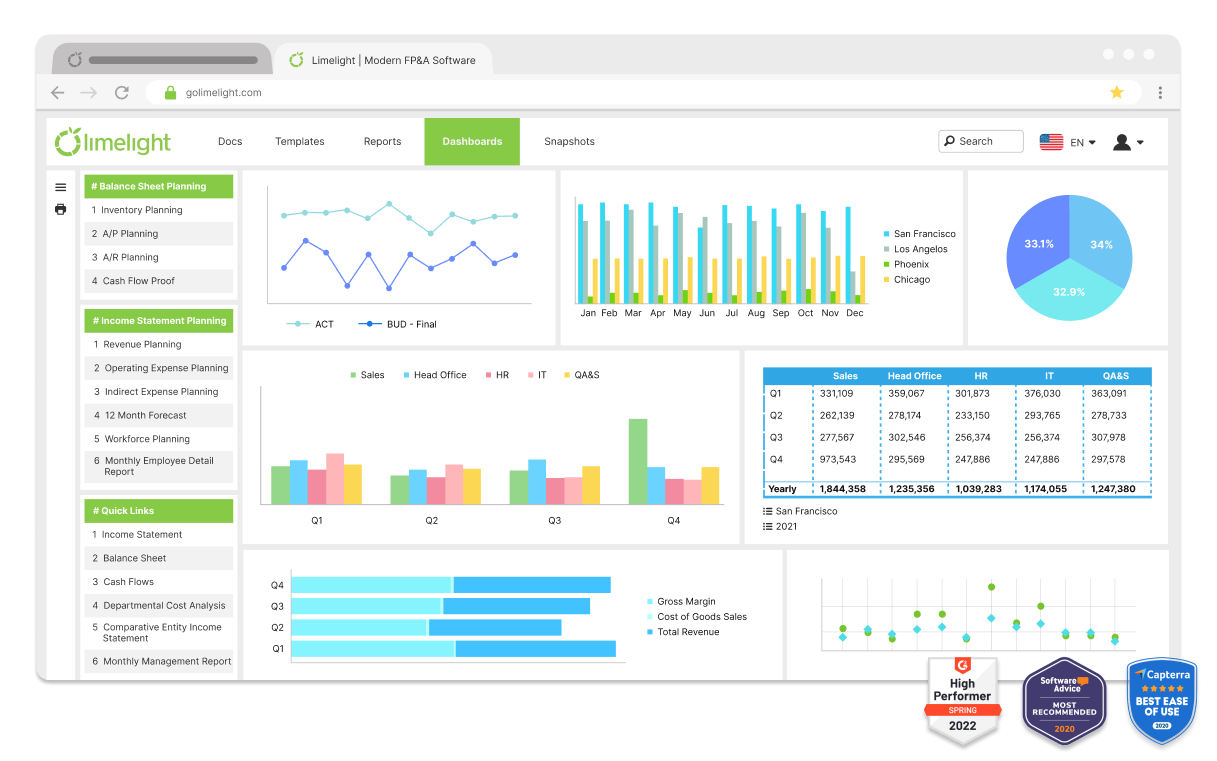 Limelight powers some of North America's fastest-growing companies
An FP&A Platform for the Modern Finance Team
Put the finance team in the driver's seat with Limelight
Seamless Integration
Centralize data from multiple source systems and bring your team onto one collaborative budgeting, forecasting & reporting platform.
Automated Processes
Save time on manual tasks and move to shorter budget cycles, faster forecasting, and on-demand reporting.
Real-Time Information
Get a complete overview of your organization at any time. Instantly analyze the performance of each department.
How Limelight Re-Defines the Financial Role
Save time and money to focus on value-added activities and leadership
Customer Testimonials
What finance leaders are saying about Limelight

Right Choice for Our Team!
We were able to create forecasts and new metric reports that better guide our business decisions.

Adds Tremendous Value for Us
Users find it easier to adopt the system and we now have a centralized place for budgets, expenses and reports.

Time Saving
Successfully written 30+ reports for 100+ users. With the time saved we can now leverage the time for other business endeavours.

Everything in One Place
Limelight lets us put everything in one place. We can get our budgets and reports done much faster now.

Flexible Product
All cloud, so easy to deploy. Our team can access their data anywhere and all departments collaborate on one platform.
Let us show you how much time you can save with Limelight
Your Results
Year 1 ROI % with Limelight:
%
Annual Time Savings:
Hours