Harness the Power of Modern FP&A
With a centralized view of your data and lightning-fast FP&A features, Limelight increases efficiency across all your assets – from natural resources to infrastructure, equipment and personnel.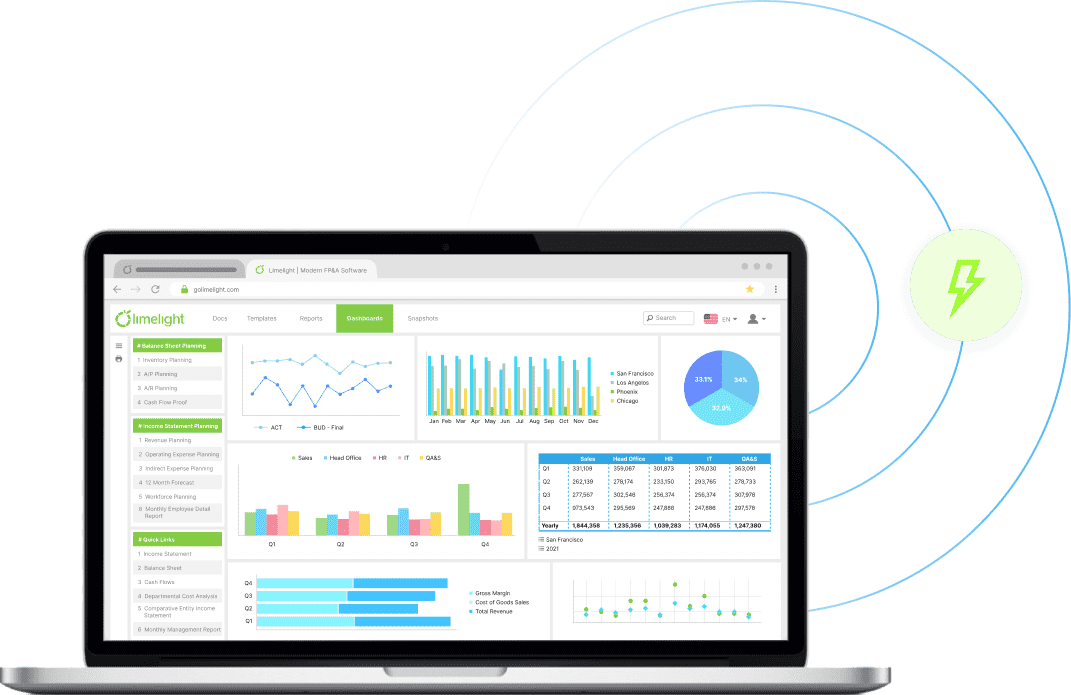 Energy and Utilities Sectors We Serve
Natural Gas
Electricity
Water
Waste Management
Renewable Energy
Powerful Features for the Energy and Utilities Industry
Plan, Project & Pivot in Minutes
Limelight's real-time planning gives you the foresight to know when to alter capital spend and deploy labor quickly to adapt to ever-increasing demand. Harness the power to sync capital projects based on projected demand and seasonality and forecast labor costs with greater accuracy.
Centralize Data, Align Departments
Our comprehensive solution allows you to plan and budget across different departments, generation plants, and geographic locations. Use drivers from source systems to forecast revenue and expenses quicker.
Visualized Performance: Act on Actuals not Instincts
Get a visualized real-time view of utility capacity and understand the resource constraints that impact the availability of supply. Align and allocate funding sources to capital plans and projects to meet long-term performance goals.
Customer Testimonials
With a 4.7 star rating, our Customers plan smarter, report faster, and predict with confidence!

Right Choice for Our Team!
We were able to create forecasts and new metric reports that better guide our business decisions.

Adds Tremendous Value for Us
Users find it easier to adopt the system and we now have a centralized place for budgets, expenses and reports.

Time Savings
Successfully written 30+ reports for 100+ users. With the time saved we can now leverage the time for other business endeavours.

Everything in One Place
Limelight lets us put everything in one place. We can get our budgets and reports done much faster now.

Allows Flexibility to Drill-Down
Very user friendly and similar to Excel, our team felt comfortable using Limelight right away.
Case Studies
Switching to Limelight will allow your finance team to get more done in less time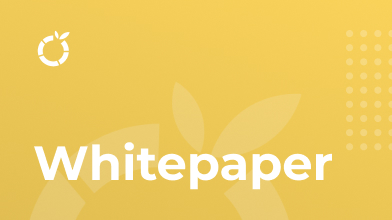 How Top Insurance Companies Improve Their Financial Planning
Learn the 3 outcomes insurance companies can easily achieve by implementing the right FP&A software.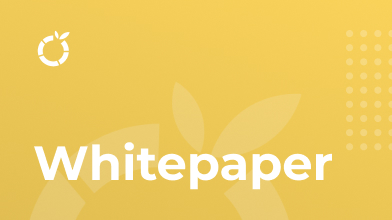 Effective Cash Flow Management for the Forward Thinking
When you can see your cash obligations clearly, you can quickly adapt to ever-changing demands and make sound ...
Automate Your FP&A Today!
Don't let this minute slip away. Learn how to pivot from manual to automated FP&A.
Request A DEMO