Healthier Finances with Financial Forecasting in Healthcare
Accelerate your financial planning and analysis in healthcare. Plan, forecast, and report all in one place. Get integrated planning, reporting, and financial forecasting in healthcare with a single platform.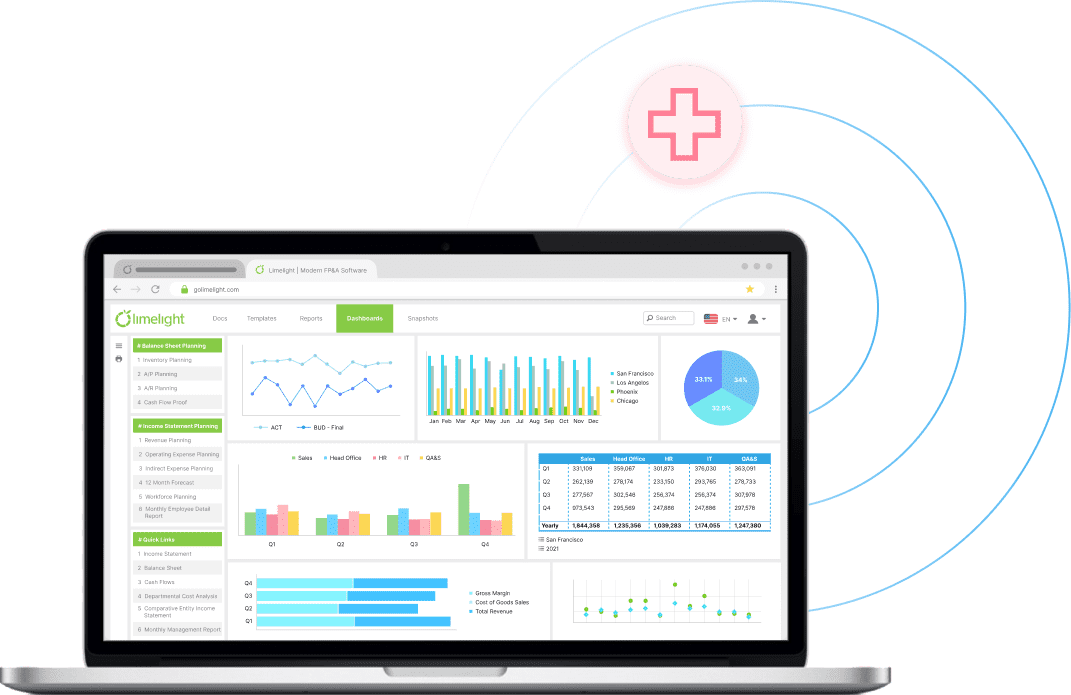 Healthcare Sectors We Serve
Health Service Providers
Healthcare Facilities
Medical Equipment
Drugs & Pharmacy
Managed Healthcare
Health Science & Research
Control Costs with Real-Time KPIs
Easily access a variety of dashboards that offer a quick view of your supply costs, service costs, program profitability and the ability to drill-down to the financial details of your healthcare organization. Healthcare leaders trust Limelight to accurately analyze the financial performance of their health systems and return actionable insights that drive a high-ROI decision making process.
Rolling Forecasts for a Dynamic Industry
Discover new insights about your business, analyze your financial results, and make informed decisions about the future with real-time forecasting that can analyzed by day, month, or quarter. With rolling forecasts, you can monitor the impact that various factors such as patient volume and service type will have on your financial outcomes, enhancing your planning process.
Workforce Planning Built for Healthcare
Our workforce management solution brings together data from your annual budget, payroll and accounting systems, so you can make better business decisions. Streamline how you manage staff, and automate complex calculations like overtime or bonuses automatically across multiple locations. Leverage financial forecasts coupled with workforce planning to develop long-term strategic plans for your healthcare finance.
Customer Testimonials
With a 4.7 star rating, our Customers plan smarter, forecast faster, and report more!

Right Choice for Our Team!
We were able to create forecasts and new metric reports that better guide our business decisions.

Adds Tremendous Value for Us
Users find it easier to adopt the system and we now have a centralized place for budgets, expenses and reports.

Time Savings
Successfully written 30+ reports for 100+ users. With the time saved we can now leverage the time for other business endeavours.

Everything in One Place
Limelight lets us put everything in one place. We can get our budgets and reports done much faster now.

Allows Flexibility to Drill-Down
Very user friendly and similar to Excel, our team felt comfortable using Limelight right away.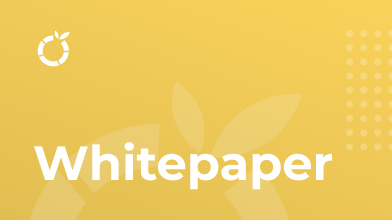 How Top Insurance Companies Improve Their Financial Planning
Learn the 3 outcomes insurance companies can easily achieve by implementing the right FP&A software.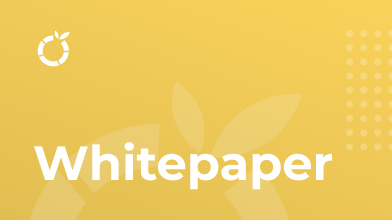 Effective Cash Flow Management for the Forward Thinking
When you can see your cash obligations clearly, you can quickly adapt to ever-changing demands and make sound ...
Level Up Your FP&A
Don't let this minute slip away. Learn how you can pivot from manual to automated FP&A.
REQUEST A DEMO